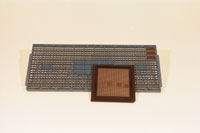 Cuomo, Jerry (Jerome), National Medal of Technology, 1995
Progress in data storage technology, and a mini disk player
"My suggestion is to add the documentation of the progress in data storage technology to the time capsule. Human progress has been recorded in cave dwellings, stone, clay tablets, and on sheepskin, parchment, paper; with chisel brush type set, typewriter.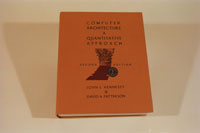 "The current millennium has seen progress in data and information storage unsurpassed in the history of mankind. The progress in archival storage of human knowledge from books to microfiche, magnetic core memory, magnetic tape, magnetic disc, optical storage read, read/write magneto-optic information and data storage is a hallmark of this millennium.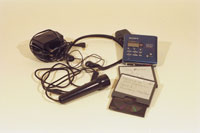 I recommend that a write up of the progress of the past 100 years along with the artifacts representing these technologies be put in the time capsule along with the invention of the magneto-optic storage which is co-invented by Rchard J. Gambino, Preveen Chaudhari and Jerome J. Cuomo.
"Projections for the future can also be forecast for example, 3D storage in crystals and holographic storage systems."